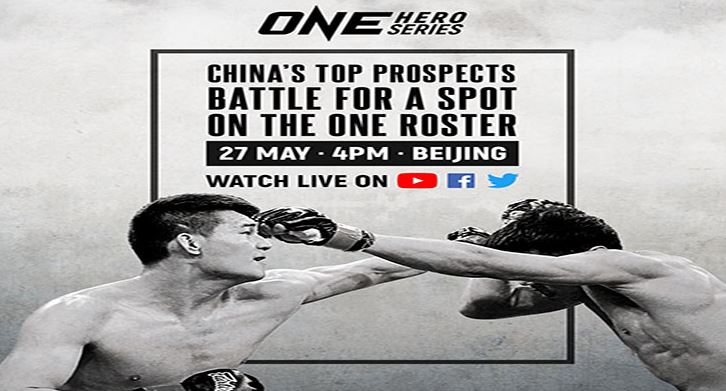 Watch ONE Hero Series 5/27/19 2019 Live stream Full Fight 27 May 2019 at Beijing, China.
Openload Video
Openload HDOpenload SD
It has been a busy few weeks in ONE Championship, but even after the run of three events in three weekends, martial arts fans will not have to wait long for their next fix of action.
This month's edition of ONE Hero Series (OHS) will broadcast live from Beijing, China, next Monday, 27 May.
ONE Hero Series May
Feng Xing Li vs. Liu Ya Ning (ONE Super Series sanda – lightweight)
Jia Ao Qi vs. Jiao Dao Bo (ONE Super Series sanda – lightweight)
Li Shuai Hu vs. Meng Ketuogesi (mixed martial arts – flyweight)
Chang Shuai vs. Sun Shu Wei (mixed martial arts – lightweight)
Yi De Ri Gun vs. Li Hong Jiang (mixed martial arts – featherweight)
Zhang Shuai vs. Zhang Meng Fei (ONE Super Series kickboxing – lightweight)
Luo Chao vs. Zhang Wan Xin (ONE Super Series kickboxing – lightweight)
Wang Zhen vs. Xiong Pi Ping (mixed martial arts – flyweight) won in Jan
Zhang Ye vs. Shang Xi Feng (ONE Super Series kickboxing – lightweight)
Li Hong Lin vs. Sha Ni Du (mixed martial arts – strawweight)
Li Yuan Kun vs. Zhang Tao (ONE Super Series kickboxing – lightweight)